Why is Russia invading Ukraine and what does Putin want?
By air, land and sea, Russia launched a devastating attack on Ukraine, a European democracy of 44 million people. For months, President Vladimir Putin denied he was going to invade his neighbor, but then he tore up a peace deal, sending forces across borders to northern, eastern and southern Ukraine.
As the death toll rises, he is now blamed for breaking the peace in Europe and what happens next could jeopardize the continent's entire security structure. Where did Russian troops attack and why?
Airports and military headquarters were hit first, near cities in Ukraine, including the main Boryspil International Airport in Kyiv.
Then tanks and troops entered Ukraine in the northeast, near Kharkiv, a city of 1.4 million, in the east, near Luhansk, from neighboring Belarus in the north and Crimea in the south. .
Paratroopers seized a key air base just outside Kiev and Russian troops also landed in the major Ukrainian port cities of Odessa and Mariupol.
Moments before the invasion began, President Putin said on television that Russia could not feel "safe, develop and exist" due to what he called a constant threat from the Modern Ukraine.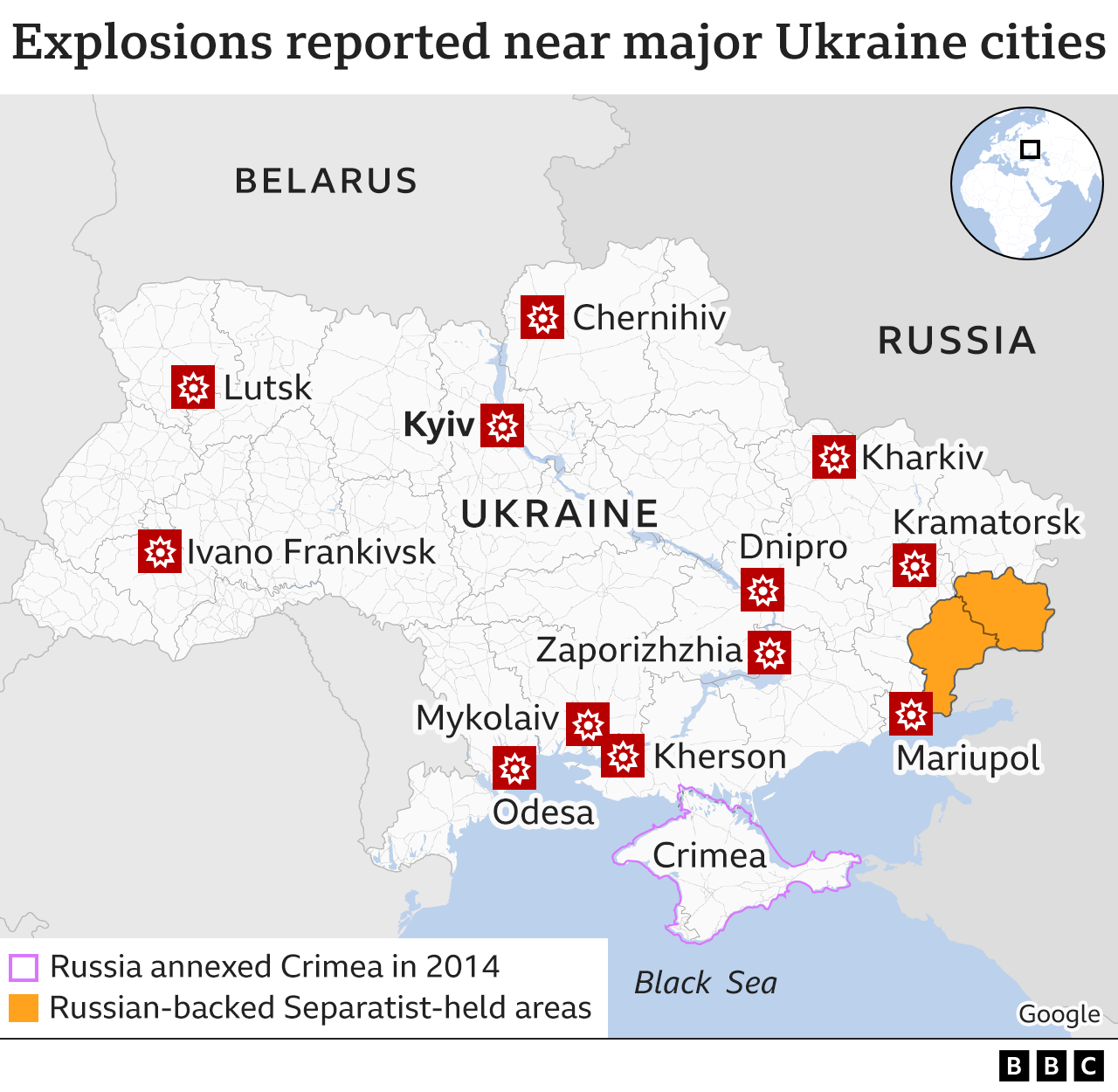 Many of his arguments were false or irrational. He said his goal was to protect people who were victims of bullying and genocide and to aim for the "demilitarization and de-Nazification" of Ukraine.
There was no genocide in Ukraine - it is a vibrant democracy led by a president who is Jewish. "How could I be a Nazi?" said Volodymr Zelensky, who compared Russia's onslaught to Nazi Germany's invasion in World War II.

President Putin has frequently accused Ukraine of being taken over by extremists, ever since its pro-Russian president, Viktor Yanukovych, was ousted in 2014 after months of protests against his rule.
Russia then retaliated by seizing the southern region of Crimea and sparking a rebellion in the east, backing separatists who fought Ukrainian forces in a war that claimed 14,000 lives.

At the end of 2021, he began to deploy a large number of Russian troops near the borders of Ukraine. Then this week he ended a 2015 peace deal for the east of the country and recognized the independence of rebel-held areas.

Russia has long opposed Ukraine moving closer to the European Union and NATO, the West's defensive military alliance. Announcing the invasion of Russia, he accused NATO of threatening "our historic future as a nation".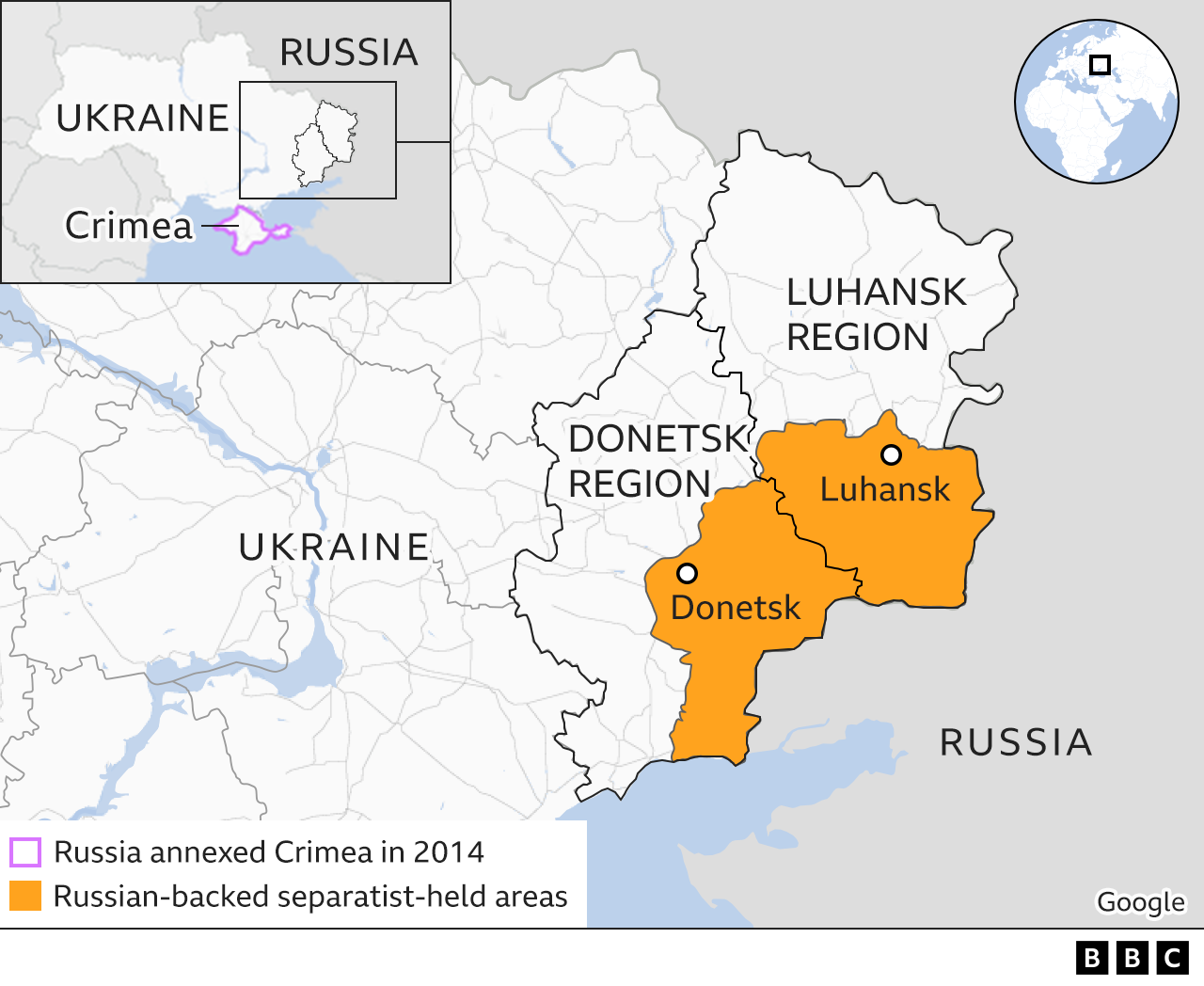 How far will Russia go?
Russia has declined to say whether it seeks to overthrow Ukraine's democratically elected government, although it believes that ideally Ukraine should be "liberated, cleansed of Nazis". Mr Putin spoke of bringing to justice "those who have committed numerous bloody crimes against civilians".

It was a thinly veiled hint, and by invading Belarus and seizing Antonov Airport near the outskirts of Kiev, there is little doubt that the capital is in its sights. .

In the days leading up to the invasion, when as many as 200,000 troops were within range of Ukraine's borders, he had focused his attention on the east.

By recognizing the independence of the separatist regions of Luhansk and Donetsk, he had already decided that they were no longer part of Ukraine. He then revealed that he supports their claims to much larger Ukrainian territory.
The self-proclaimed people's republics cover just over a third of all of Ukraine's Luhansk and Donetsk regions, but rebels also covet the rest.
What is the danger of this invasion for Europe?
This is a time of terror for the Ukrainian people and horror for the rest of the continent, which sees a great power invade a European neighbor for the first time since the Second World War.

Dozens of people have already died in what Germany has dubbed "Putin's war", both civilians and soldiers. And for European leaders, this invasion brought some of the darkest hours since the 1940s.
According to Frenchman Emmanuel Macron, this is a turning point in the history of Europe. Recalling the days of the Cold War in the Soviet Union, Volodymyr Zelensky spoke about Ukraine's attempt to avoid a new Iron Curtain closing Russia off from the civilized world.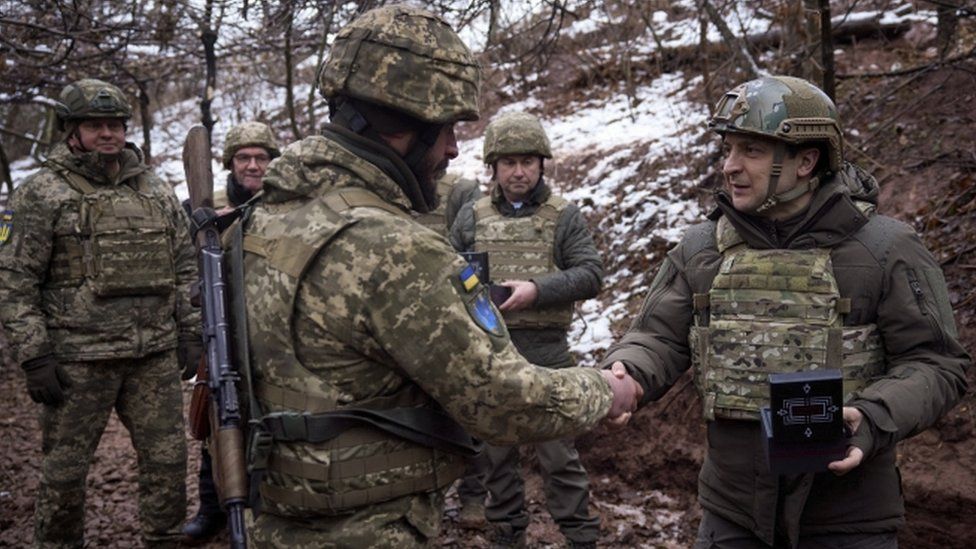 For the families of both armed forces, days of anguish lie ahead. Ukrainians have already endured a grueling eight-year war with Russian proxies.
The army has called up all reservists between the ages of 18 and 60. Senior US military official Mark Milley said the scale of Russian forces would lead to a "horrible" scenario with conflict in dense urban areas.

The invasion has repercussions for many other countries bordering Russia and Ukraine. Latvia, Poland and Moldova say they are preparing for a large influx of refugees. A state of emergency has been declared in Lithuania and Moldova, where thousands of women and children have already entered.

The Russian population was also unprepared for this war, since the invasion was approved by a largely unrepresentative upper house of parliament.
What can the West do?
NATO has put fighter jets on alert, but the Western alliance has made it clear that it has no plans to send combat troops to Ukraine. In return, she offered advisers, weapons and field hospitals. At the same time, 5,000 NATO troops were deployed in the Baltic States and Poland. Another 4,000 could be sent to Romania, Bulgaria, Hungary and Slovakia.

Instead, the West is targeting Russia's economy, industry and people.

The EU has promised to restrict Russia's access to capital markets and cut off its industry from the latest technologies. She has already imposed sanctions on 351 lawmakers who backed Russia's recognition of rebel-held areas.
Germany has suspended approval of the Russian gas pipeline Nord Stream 2, which represents a major investment for Russia and European companies.
The United States says it will cut off the Russian government from Western financial institutions and target high-ranking "elites".
The UK says the assets of all major Russian banks will be frozen and 100 people and entities will be targeted. Russian flag carrier Aeroflot will also be banned from landing in the UK.
Ukraine has urged its allies to stop buying Russian oil and gas. The three Baltic states called on the entire international community to disconnect the Russian banking system from the Swift international payment system. This could have serious repercussions for the American and European economies.

The Russian city of Saint Petersburg will no longer be able to host this year's Champions League final for security reasons. Uefa, the governing body of European football, is also planning other measures.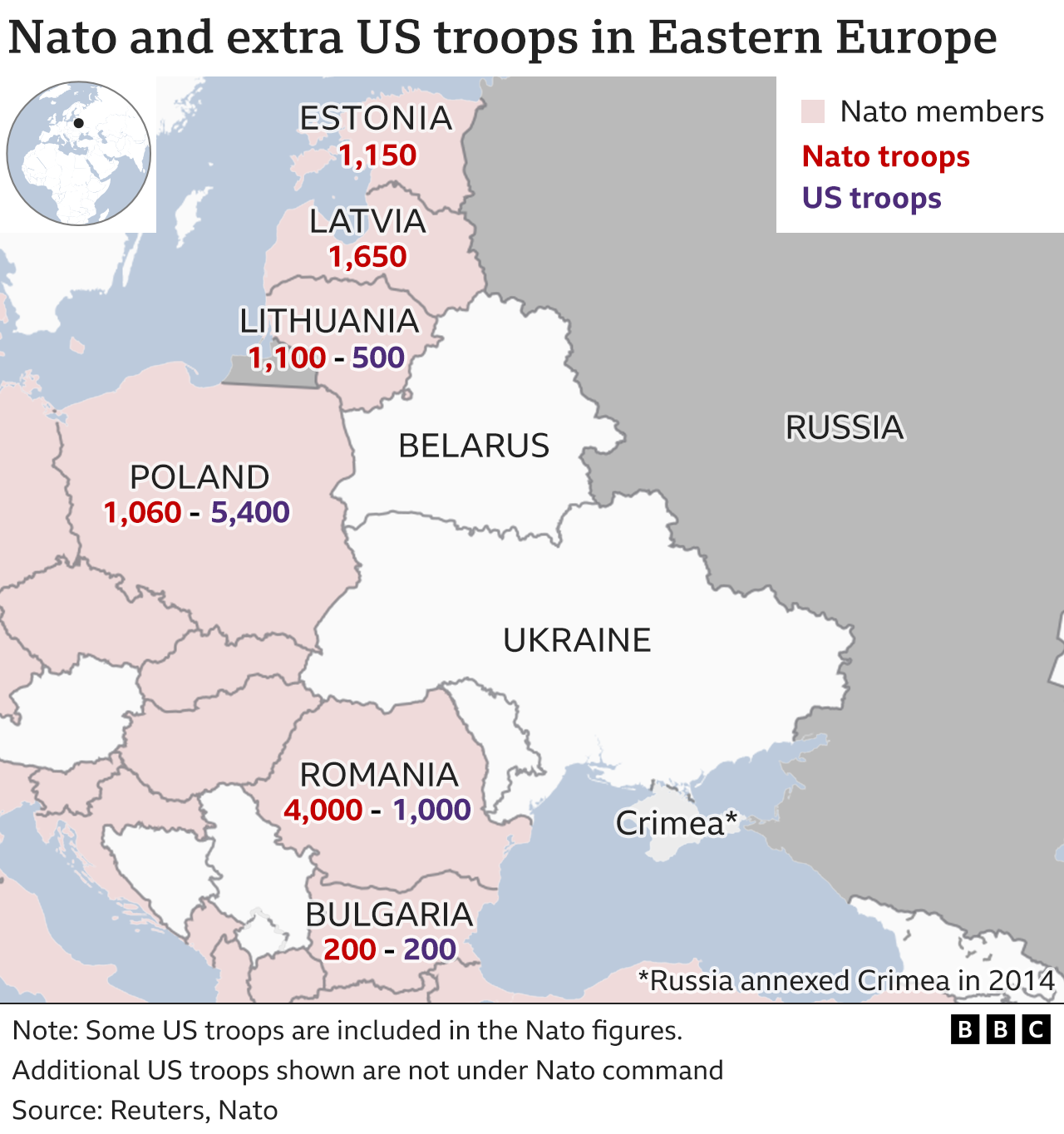 What does Putin want?
President Putin partly blamed his decision to attack on NATO's eastward expansion. He had previously complained that Russia had "nowhere to retreat - do they think we're going to sit idly by?".

Ukraine is seeking a clear timetable for joining NATO and Russian Deputy Foreign Minister Sergei Ryabkov explained: "For us it is absolutely mandatory to ensure that Ukraine never becomes, ever, member of NATO".

Last year, President Putin wrote a long text describing Russians and Ukrainians as "one nation", and he described the collapse of the Soviet Union in December 1991 as the "disintegration of historic Russia". . He claimed that modern Ukraine was created entirely by communist Russia and is now a puppet state, controlled by the West.

President Putin has also claimed that if Ukraine joins NATO, the alliance may attempt to retake Crimea.

But Russia is not just focusing on Ukraine. It demands that NATO return to its pre-1997 borders.

Mr Putin wants NATO to withdraw its military forces and infrastructure from member states that joined the alliance from 1997 and not to deploy "strike weapons near Russia's borders". This means Central Europe, Eastern Europe and the Baltic countries.

In the eyes of President Putin, the West had promised in 1990 that NATO would not expand "one inch to the east", but he did it anyway.

This was before the collapse of the Soviet Union, however, and the promise made to then Soviet President Mikhail Gorbachev only referred to East Germany in the context of a reunited Germany. .

Mr Gorbachev later said that "the subject of NATO expansion was never discussed" at the time.
What does NATO say?
NATO is a defensive alliance with an open door policy to new members, and its 30 member states are adamant that this will not change.

There is no prospect of Ukraine joining for a long time, as the German Chancellor has made clear.

But the idea that a current member country of NATO renounces its membership does not hold water.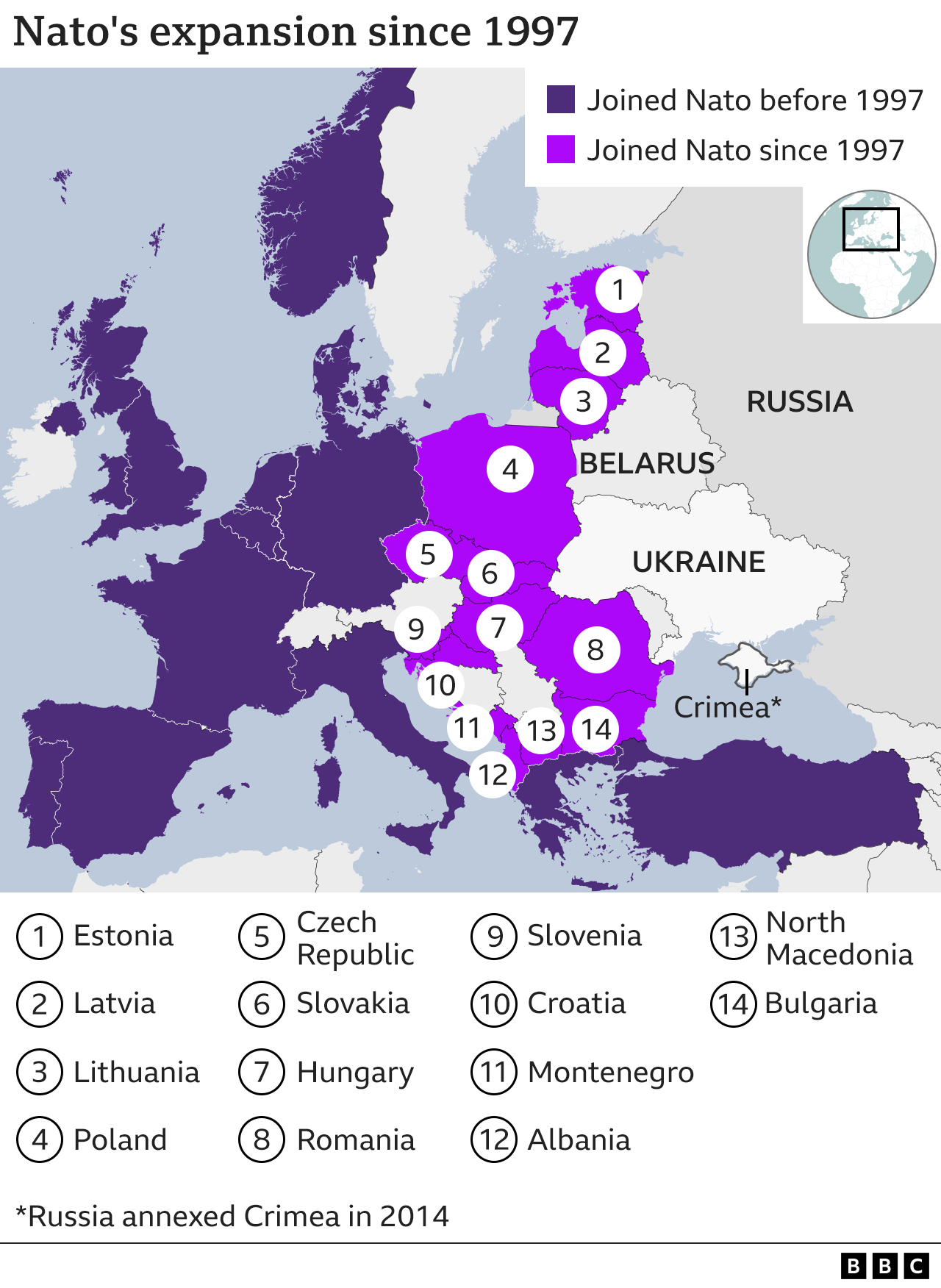 Is there a diplomatic way out?
Not at the moment, but any eventual agreement should cover both the war in the East and arms control.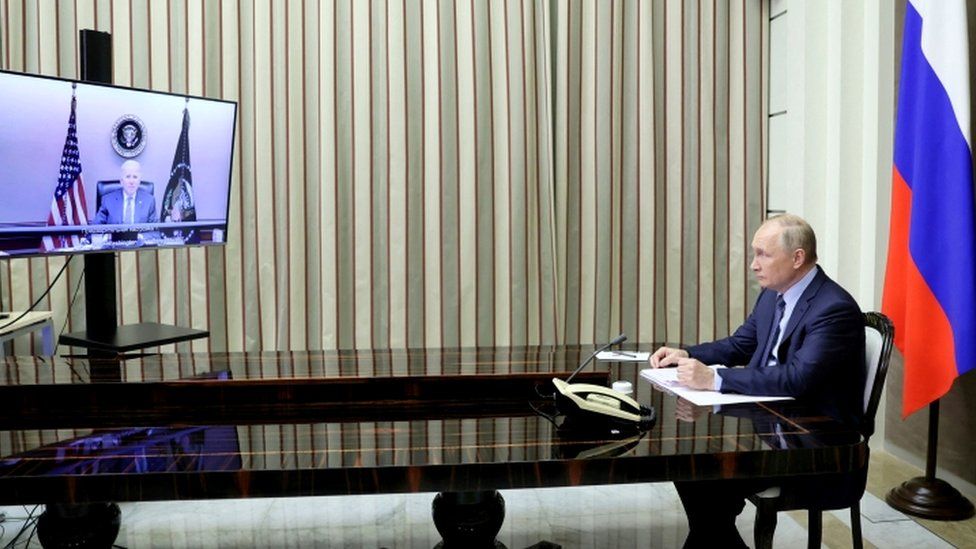 The United States has offered to start discussions on limiting short- and medium-range missiles as well as a new intercontinental missile treaty. Russia wanted all US nuclear weapons banned beyond their national territories.

Russia has been positive about a proposed "transparency mechanism" for mutual controls of missile bases - two in Russia, and two in Romania and Poland.
0 comments