How to become a Close Protection Officer
Become a Close Bodyguard
Working as a close bodyguard can be very rewarding, especially after an operation has been completed or the client has shown appreciation for your efforts.
You need to have a very specific profile to be able to manage the stress and responsibilities of a close protection officer . However, many of these skills can be acquired through appropriate courses and government-approved qualifications.

If you want to become a bodyguard but don't know where to start, and we know how difficult it can be to take the first step. In this article, we look at everything you need to know to become a bodyguard , including the implications of the position and the qualifications you'll need.
Your goal is to become a contractor? Click here to learn more about this profession.
Close protection officer job
The sole purpose of a close protection officer is to protect a person from any potential threat, protecting not only the individual but also their belongings, properties, and sometimes even loved ones.
Whether it is a celebrity, a politician, a wealthy businessman who falls into the category of HNWI (high net worth individual) or UHNWI (ultra high net worth individual), or As a member of the Royal Family, the same level of care should be applied to every client, with the primary aim being to ensure the safety of the person using the close protection services.

Without close protection, a client may rely on their manager or close friend for their safety, and while this may work to some extent, it does not achieve the same level of security, professionalism and rigorous organization. than the one you get with a bodyguard.
Bodyguarding is not something that can be done by someone who lacks the necessary experience and qualifications because in extreme circumstances it may be to protect the client from assault, harassment , theft, kidnapping and murder.


Commonly referred to as "bodyguards" , CPOs are people who provide skilled service to their clients. He does not just stand by his client's side to scare passers-by, he must be skilled in dynamic risk assessment and have expert observation skills, confidence, the ability to express himself with confidence, common sense, reliable vision and hearing, and excellent physical condition.

It might also be necessary for the bodyguard to lead the person he is protecting. In this case, not only would he need a full driver's license, but he would also need to have completed an advanced driving course for when he needs to lead the client away from danger, possibly in a busy place.
Obtain a bodyguard license
Depending on where you want to work, there are different routes, with some countries having a licensing system. In the UK for example, this system is managed by the SIA and there are several licenses for different levels of security. But the SIA close protection license is really only valid in the UK.
To work in most of the rest of the world, a good education and experience, plus plenty of networking , could get you a good job.
It is not easy to become a close protection agent : you have to be focused and keep your eye on the objective, gaining as much experience and qualifications as possible. Reputation is also an important factor, as is perseverance in finding a job.

To obtain a close protection license – also known as a Security Industry Authority (SIA) license – you must first undergo training to obtain a level 3 qualification in close protection.
Once this qualification has been obtained, you will be able to complete an application for an SIA license and await confirmation of the success of your application. During the application process, the SIA will carry out the necessary background checks, ensuring that you are 18 years of age or older and have passed the required identity and criminal background checks, as well as a of the Disclosure and Barring Service (DBS).

Upon completion of your Close Protection training , your SIA license will last for three years and you will need to renew it before it expires in order to continue using it. You can do this four months before it expires.
A representative from the SIA may come to your workplace to check on your progress with your employer once you have obtained your license.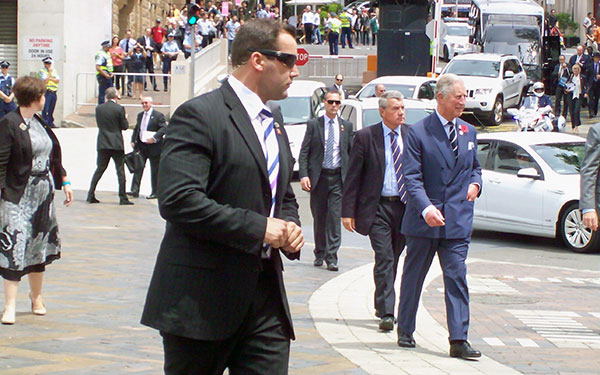 Is the profession of protection officer really made for you?
Contrary to what you might see on TV, it takes more than a dark suit and a pair of designer sunglasses to become a bodyguard.

You will need to exercise excellent judgment and be able to see potential threats to your client at all times, no matter what situation you find yourself in. The hours can be long and stressful, but the rewards are worth it.

Also, although you often act as a visual deterrent to potential attackers, the ability to blend in is essential and you may only be called upon to act or speak to the customer when needed.
0 comments