The largest military bases in the world
The five largest military bases in the world belong to the United States along with Fort Bragg, home to an impressive 45,926 active duty troops. The Phil Team lists the largest military bases in the world here, ranked by population.


Fort Bragg (population: 270,811, area: 163,000 acres)
Fort Bragg is the largest US Army base in terms of population. Located west of Fayetteville, North Carolina, the base is home to the 82nd Airborne Division.

Fort Bragg serves 545,926 active duty soldiers, 13,493 reserve and temporary duty student personnel, 14,036 civilian employees, 6,054 contractors, and 69,808 active duty family members. It is also home to 121,494 military retirees and their family members.

Tactics that proved successful in World War II were pioneered at Pope Field, Fort Bragg. Known as the "Airborne Force and Special Operations Headquarters", Fort Bragg is also home to the XVIII Airborne Corps and 82nd Airborne Division, US Army Special Operations Command and US Army Parachute Team (the Golden Knights).


Several other units, such as Corps Support Command, 525th Battlefield Surveillance Brigade, 16th Military Police Brigade, 20th Engineer Brigade, 108th ADA Brigade, 44th Medical Command and 18th Fire Brigade are also stationed at Fort Bragg.


Fort Campbell (population: 237,497, area: 105,000 acres)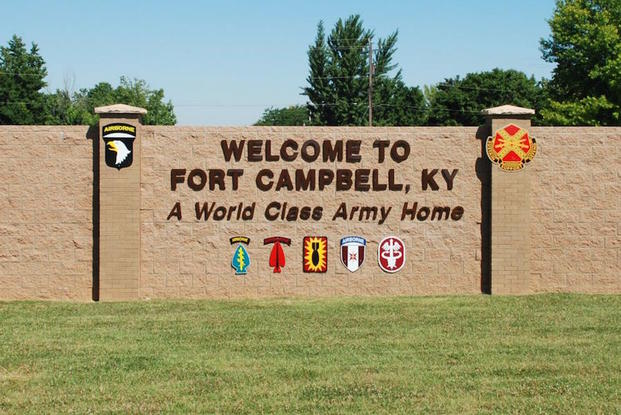 Fort Campbell is located between Hopkinsville and Clarksville, on the dividing line between Kentucky and Tennessee. The military base was established in 1942 and was first activated during World War II. Fort Campbell hosts the fifth largest population of active duty members in the Army and the seventh largest in the Department of Defense.

The base is home to the Screaming Eagles of the 101st Airborne Assault Division, the United States Army's sole air assault division.
Fort Campbell's six major tenant units include the 5th Special Forces Group (Airborne), 160th Special Operations Aviation Regiment (Airborne), U.S. Army Medical Activity, Army District Corps of Engineers, valley of the TN, the veterinary command and the dental activity of the American army.

The total base population includes 26,615 military personnel, 39,649 family members, and 171,233 personnel, including contract employees, Department of Defense (DoD) civilians, retired military personnel, family members of retirees and the reserve component.


Fort Hood Army Base (population: 227,000, land area: 214,968 acres)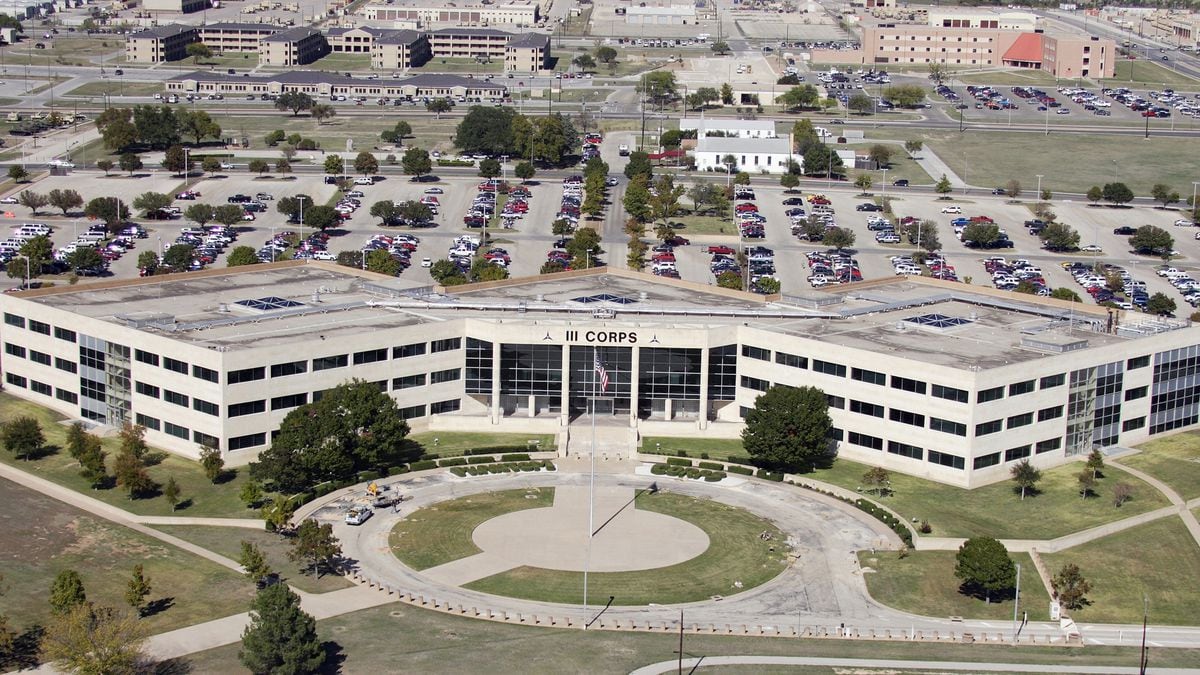 Located 60 miles north of Austin and 50 miles south of Waco, Fort Hood spans 214,968 acres of land in Bell and Coryell counties. Fort Hood is the largest active duty armored post in the United States and the only post in the country that can support two full armored divisions.

The base population of 227,000 includes more than 35,000 active duty personnel, approximately 68,000 family members, more than 103,000 retirees, as well as 40,000 personnel, including the Army Reserve, contractors and FNA/other civilian employees.

Fort Hood was created to house tank destroyers and mobile anti-tank guns during World War II. The base now serves as a mobilization station for Army Reserve and National Guard units and as a strategic power projection platform.

The facility serves a wide variety of tenant organizations and ensures the highest possible quality of life for a diverse community of over 200,000 soldiers, family members and retirees.
Joint Base Lewis – McChord (JBLM) (population: 175,000, land area: 414,000 acres)
Fort Lewis (Joint Base Lewis - McChord) is located in the Pacific Northwest, on Puget Sound, Washington State. It began operating as a joint base in January 2010 following the consolidation of Fort Lewis and McChord air bases.

The base has a population of 175,000, including 40,000 active duty, National Guard, and Reserve members, 15,000 civilian employees, and 120,000 people, including family members, contractors, retirees, and others. The base serves as a training and mobilization center for all military services.

JBLM's strategic location allows Air Force units to conduct combat and humanitarian airlift operations to any location in the world with the C-17A Globemaster III, the force's most advanced cargo transportation.


Fort Benning (population: 105,887, land area: 182,000 acres)
Fort Benning occupies an area commonly referred to as the Tri-Community, in Columbus; Fort Benning, Georgia; and Phenix City, Alabama. The base was established in 1918. It covers an area of ​​182,000 acres. Known as the center of maneuver excellence, Fort Benning is the headquarters for armor and infantry.

Fort Benning's total population is 105,887, including 22,778 active duty personnel, 54,108 family members, 13,296 retirees, and 15,695 DoD/AAFES/other employees.

Fort Benning initially provided basic training for World War I units. The base hosted 4,000 officers and 95,000 soldiers during World War II.
0 comments